Air Conditioning Services in Peoria, Phoenix, Glendale, Scottsdale, Anthem, Tempe, Chandler, Gilbert, Goodyear City, Maricopa County,Mesa, Surprise, Buckeye, New River, Cave Creek and Fountain Hills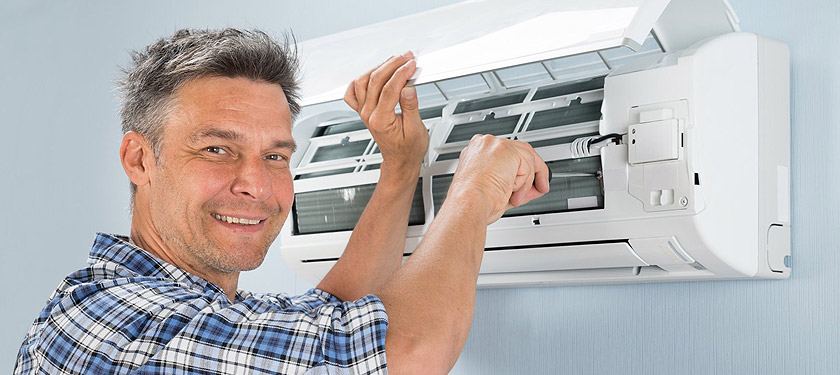 Need a new AC? Call the professionals at State Forty Eight Home Comfort!

Is it becoming hotter outside, but your air conditioner isn't working? You should immediately contact a professional AC service provider for assistance. Call State Forty Eight Home Comfort to get your system back up and running quickly, whether you own a home or a business.

Your current HVAC system will most likely need to be replaced every 10 to 15 years. Working with an expert staff who can do the job swiftly and affordably is critical if you're going to invest in a replacement system.

We may come to your home and determine whether or not your system needs to be changed. After that, we'll recommend the best systems for your house and get to work replacing your HVAC equipment.

The objective of your air conditioner is to keep you and your family comfortable indoors. When an air conditioner fails, it may be both costly and inconvenient. Our team at State Forty Eight Home Comfort makes air conditioning repair, installation, and maintenance a breeze.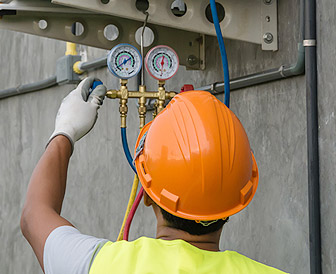 Air Conditioning Repairs & Installation
We'll come to your house and quickly diagnose the problem if your air conditioner isn't operating properly. If a repair is your best option, we'll make sure it's completed fast and correctly.

For the cost, efficiency, or other reasons, an old air conditioning unit may need to be replaced. Choosing an air conditioner, on the other hand, is never a one-size-fits-all situation. Our air conditioning experts come to your home to assess which air conditioner is ideal for you. We'll always work with you to consider your budget, preferences, and other vital considerations for your comfort and that of your home.
Air Conditioning Replacement
Unfortunately, air conditioners do not endure indefinitely. Your current system will need to be replaced sooner or later. The average homeowner replaces their air conditioner every 10 to 15 years. If your current system isn't cooling your home as effectively as it once did, give us a call, and we'll help you decide whether it's time to replace it.
Most of us would simply prefer the peace of mind – and insurance advantages – of having a qualified professional tend to our AC Repair! We're Phoenix's trusted air conditioner service experts, capable of installing, repairing, replacing, and maintaining home cooling systems for your home.
We'll send a technician to your home to assess your present system and determine whether you need to replace it. If you require a new system, we will perform a full-service installation.
Our friendly technicians are licensed & insured professionals that go above and beyond to solve your HVAC issues quickly and effectively. Whether you're in need of specialized repairs or you need your whole system to be replaced, there is nothing our team can't handle.
Air Conditioning Maintenance
If you want to avoid problems with your air conditioner during the summer, servicing it throughout the year is an excellent way to go. Many people neglect to maintain their air conditioners, which leads to costly repairs. You won't have to worry about an unexpected AC breakdown in the middle of July if you keep your system regularly.
We offer service contracts for individuals who require frequent heating and air conditioning maintenance. One of our air conditioning contractors will visit your home regularly to assess your unit and make any necessary changes or repairs.
Emergency Air Conditioning Services
It doesn't mean we can't help if your system goes down outside of typical business hours. Our team is accessible for emergency air conditioning repair 24 hours a day, seven days a week. Don't hesitate to call our
emergency HVAC service technicians
if you have an emergency.