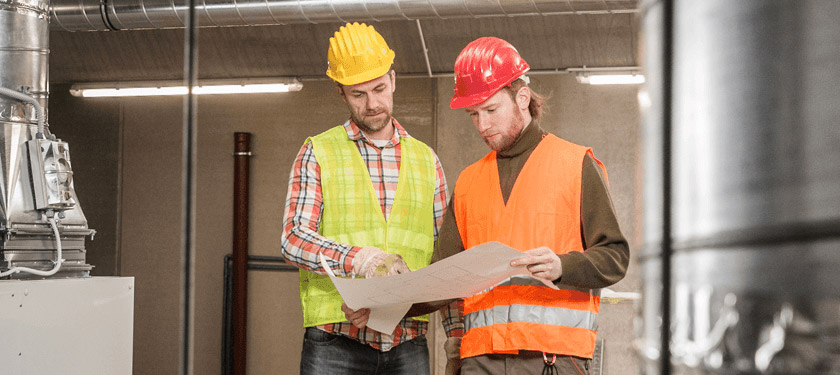 We tackle all heating System Inspections needed in Peoria, Phoenix, Glendale, Scottsdale, Anthem, Tempe, Chandler, Gilbert, Goodyear City, Maricopa County,Mesa, Surprise, Buckeye, New River, Cave Creek and Fountain Hills
Ensure Your Home Stays Comfortable All Winter Long
Nobody wants to turn on their furnace in the dead of winter only to discover that it isn't working. That's why, every year before the cold season arrives, it's critical to have a routine heating system inspection. Annual furnace and heater inspections are provided by State Forty Eight Home Comfort in Phoenix to ensure that your system is up and running as soon as you need it. Call (602) 517-5903 or send us an email to schedule your heater inspection in Phoenix today..
Components of a Heating Inspection

The components of your heating system, from the carbon monoxide detector to the furnace itself, are all examined during a heating inspection or HVAC check. All safety devices on your system will be checked as part of the inspection by our trained specialists at State Forty Eight Home Comfort.
We'll also finish the following tasks:
✔️ Your furnace's interior should be cleaned.
✔️ Replace or inspect the air filter.
✔️ Clean the fan and motor.
✔️ Examine the ducting and pipes, as well as the oil and propane tanks.
✔️ Examine the entire system.

Our thorough assessment includes determining whether the system is operational as well as detecting any components that may fail in the coming months. We'll also make sure you have all the appropriate safety precautions in place, such as a carbon monoxide detector, to protect you and your family in the case of a leak or malfunction..


Benefits of an Annual Furnace Inspection

The most significant advantage of regular heating system inspections is that your system will be less likely to break down during the winter. A heater that has gone out owing to a lack of maintenance accounts for almost three-quarters of all winter service calls. Our expert technicians will be able to discover problems early and perform routine maintenance to keep you from being stuck in the cold if you get your furnace tested once a year.


Energy Efficiency

Annual furnace checks, on the other hand, can save you money by increasing the effectiveness of your heating system and extending the life of your furnace. Maintaining the system's good operation entails using energy as efficiently as possible, reducing your energy consumption and saving money on your electricity bills. Maintaining your heating system properly will keep it in better form for longer, preventing you from having to replace it as soon as possible.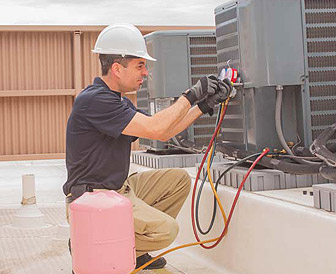 Avoiding a Carbon Monoxide Leak
Furthermore, if furnaces are not properly maintained, they can become health dangers by producing carbon monoxide. Our professionals will be able to discover any potential leaks and stop them before they damage you and your family if you get a regular check. Our specialists at State Forty Eight Home Comfort are all certified and have years of experience in helping you keep your heating system in good working order. Call us today at (602) 517-5903 to set up an appointment for a routine heating system inspection!. Make an appointment with us immediately to have your heater serviced.