Air Duct Installation & Ductwork Replacement Services in Peoria, Phoenix, Glendale, Scottsdale, Anthem, Tempe, Chandler, Gilbert, Goodyear City, Maricopa County,Mesa, Surprise, Buckeye, New River, Cave Creek and Fountain Hills

Don't neglect your air ducts- they're a crucial part of your home's heating and cooling system!

At State Forty Eight Home Comfort, we understand how critical it is to keep your air ducts clean so that air can move easily throughout your home. We also understand how important it is for you and your family's health to breathe the cleanest air possible. We've been servicing Phoenix and the surrounding area for years, and we take pleasure in giving reasonable costs and performing work that people suggest to their friends and family.

State Forty Eight Home Comfort provides top-of-the-line air conditioning services, whether you're looking to install a new air conditioner or replace an outdated one. You can rely on us to provide excellent air conditioning installation and replacement.
Signs Your Ductwork Needs Repaired or Replaced
It could be that your ducts were installed incorrectly or that they've become unclean and clogged, but your ducting is critical to the efficient running of your home's air conditioner and furnace. Bad ductwork, like a clogged artery, can ruin your home's HVAC system. Here are a few symptoms that your ducting needs to be repaired or replaced:

✅ DUCTS IN KNOTS - Ducts in your home can become twisted, damaged, and worn out over time if they aren't properly maintained. If you haven't done a comprehensive inspection of your ducting before, hire a professional to make sure everything is in working order.
✅ INSUFFICIENT AIRFLOW - If you discover that you have decent airflow in one section of your home but not in another, it's possible that you have a ductwork issue.
✅ SPOTS THAT ARE BOTH COLD AND HOT - If you experience unequal temperatures around your home, it could be an indication that your ductwork is clogged or has an issue.

These are just a few indications that your ducting needs to be repaired. Call our skilled specialists for an assessment today at (602) 517-5903 if you observe any of these or hear unusual noises coming from your ducts!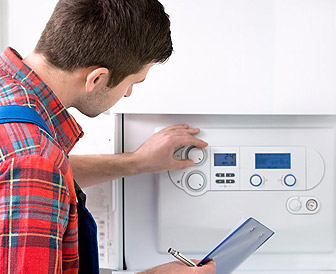 How Our Professionals Can Select the Right AC for You
Before recommending the best air conditioning system for you, our expert from State Forty Eight Home Comfort will conduct a thorough assessment of your home and talk with you about all of your requirements. Depending on your circumstances, you may have numerous rooms that need to be kept at varying temperatures to ensure that everyone in your household is comfortable.