Indoor Air Quality Specialists in Clark, Floyd, Harrison, Perry, Crawford, Orange, Bullitt County


The indoor air quality experts at Brothers Heating and Air LLC have offered dependable residential air quality services to Taswell and surrounding area residents. We are licenced, bonded, and insured, and we are committed to providing excellent customer service. Because the air within your home has the potential to be more contaminated than the air outside, it's critical to keep an eye on it. The average American spends 90% of their time indoors, usually in their own house. It should go without saying that maintaining good indoor air quality is critical to your and your family's health. Our qualified organisation can assist you with improving the quality of your present system and developing a maintenance schedule to ensure that the air in your house is as clean as possible.
Why Are Indoor Air Quality Levels Important?
According to the Environmental Protection Agency, interior air quality in your house can be up to ten times worse than the worst outdoor air. These alarming statistics need an examination of your home's indoor air quality maintenance. Brothers Heating and Air LLC can help you improve the air quality in your house to provide more breathable air for you and your family. We strive to complete each project as swiftly and efficiently as feasible without losing quality.


Signs of Indoor Air Pollution

The air quality in your home can be harmed by particles and contaminants. Dust mites and debris in the air can trigger asthma, allergies, and respiratory episodes, as well as encourage the development of these disorders. Indoor humidity levels can also contribute to a lack of comfort and high levels of indoor air pollution. Too much humidity can increase the number of pollutants in the air, allowing mould, dust mites, and other contaminants to thrive. Excessively dry air, which is frequently created by air conditioning systems, can also aggravate allergies and asthma. These are just a few indications that your ducting needs to be repaired.


Improve Indoor Air Quality in Your Indiana Home

Residential indoor air quality guarantees that your home is comfortable and safe for you and your family. You can get the information, supplies, and service you need from Brothers Heating and Air LLC to ensure that the air you breathe in your house is both comfortable and clean. Our specialists are certified, so we can guarantee that your HVAC system's air filters are clean and efficient, that the ventilation system in your home is functioning properly, and that your humidity levels are maintained. As a family-owned business, we place a premium on improving the healthy environment of your home, just as we would desire for our own.


Products we offer include:
Air Cleaners
Air Purifiers
Humidifiers

Call our skilled specialists for an assessment today at (812) 419-3175 if you observe any of these or hear unusual noises coming from your ducts!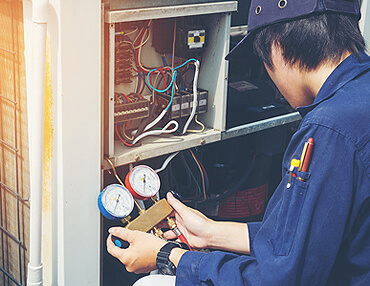 When The Time Is Right To Call HVAC Experts
If you've never given thought to the cleanliness of your home's air, we recommend making an appointment with one of our indoor air quality experts as soon as possible. Most people do not seek professional treatment until their indoor air quality has deteriorated. Taking control of the air quality in your house might help you avoid symptoms associated with pollution, such as:
✔️ Fatigue in general
✔️ Eyes irritated
✔️ Throat ache
✔️ Rashes
✔️ Headaches
✔️ Problems with the sinuses
✔️ Having trouble breathing
✔️ Asthma has gotten worse